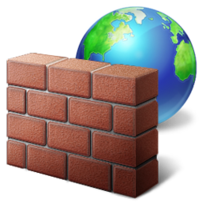 Windows 7 itself comes with a great firewall called "Windows Firewall". Honestly you don't need any other third party firewall for windows 7. If you need to setup advance firewall rules and increase security of system, you can use Windows 7 Firewall with Advanced Security. But many people want to use third party firewall to make things easier. Below is list of few great free firewall for windows 7.
Windows Firewall: The default windows firewall. Its pre-installed on all windows 7. You can enable disable and manage windows firewall from Control Panel\System and Security\Windows Firewall
Comodo Firewall: Comodo's award-winning firewall provides users with prevention-based PC protection that slams the door shut on viruses, malware, and hackers.
ZoneAlarm Free Firewall: Easy to use and manage but very powerful.
PC Tools Firewall Plus: Easy-to-use, free software firewall for PC users to protect your computer from intruders and malicious network traffic.
Online Armor Free: Online Armor's range of firewall products are designed to fit every need. The free version provides great security for those on a tight budget.
GhostWall FireWall: GhostWall is a firewall which allows you to restrict the communications between your computer and others. Unlike other firewalls which have forgotten their main role, GhostWall is simply a firewall, mainly designed to replace the standard Microsoft firewall with better features and performance.
FortKnox Firewall: FortKnox Firewall is personal firewall solution that allows you to protect a PC against hacker attacks, trojans, spyware and internet threats.
Ashampoo FireWall: Monitors all your computer's network activity and protects you against both incoming and outgoing connections.