In this tutorial, we will learn how to update Microsoft Edge browser.
Step 3
This will open settings page with update information. If there is any update available, you can update your edge browser from here.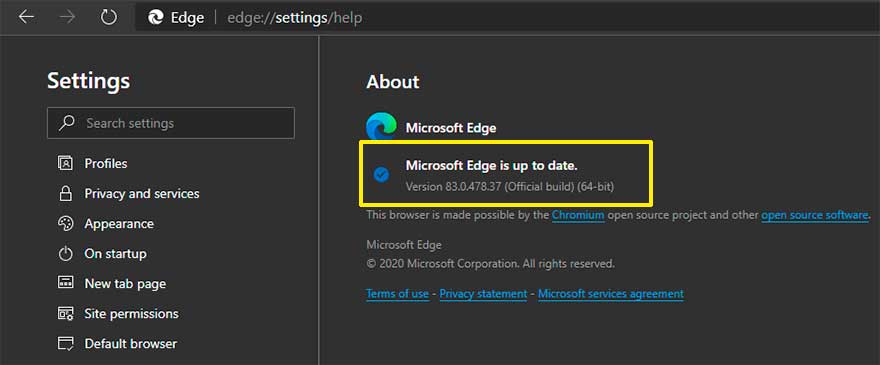 Method Two
You can also try this shortcut method to update edge browser.
Open following url in edge browser.

edge://settings/help

If any update is available, you can see and update from this page.
Update Old version of Edge Browser
If you are using older version of edge browser and above method is not available in your browser, you can download and run the setup of edge browser to update the browser.
Download Edge Browser Setup
Download and save the setup. You can download the latest version of edge browser from here:
https://www.microsoft.com/en-us/edge
Run Setup
Close edge browser on your computer and run the setup. Setup should complete in 1-2 minutes.
Done!!
You should now have the latest version of edge browser installed on your computer.