Windows 8 metro apps need some basic requirements to run properly. If you are unable to run metro apps like weather, Tweet@rama, PaintPlay etc apps, please follow these steps.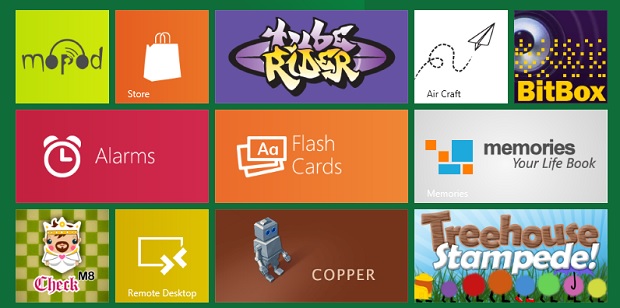 Make sure your windows 8 is properly installed and its files are not corrupted.
For Metro Apps to work, the minimum screen resolution needs to be at least 1024 x 768. So, make sure you have minimum screen resolution.
Your system should have enough free RAM / memory. A system with minimum 2GB RAM is recommended to run windows 8.
You system should have a decent graphics card.
Make sure you have latest graphics card driver installed. Try updating graphics card driver.
System restart works sometime.
If nothing works, you may need to refresh your windows 8.
If your system do not meet minimum system requirement to run windows 8 metro apps, you may see a black or green screen when running apps. The app may not also start or hang when you click on any apps.