In this windows 8 tutorial I will show you how to change your computer name on a windows 8 system.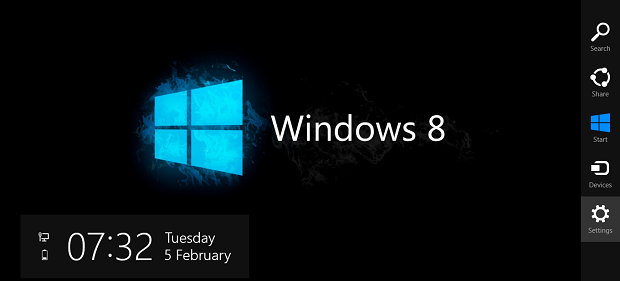 Step 1:
Go to Desktop version of windows 8.
Drag your mouse to top right corner of screen and click settings. Or simply press windows Key + I buttons on keyboard.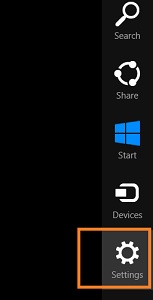 Step 2:
Step 3:
Click Change settings under computer name, domain, workgroup settings.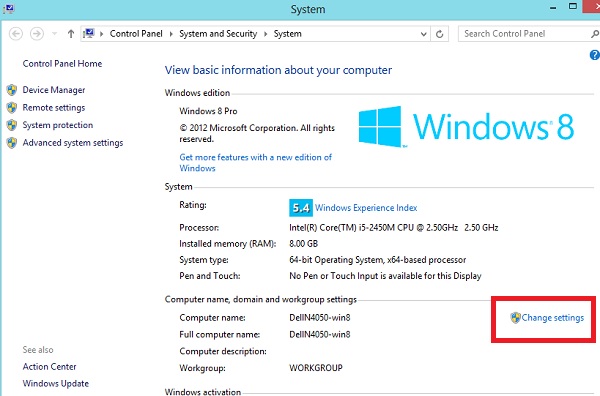 Step 4:
On next windows click change.. button as shown in below image.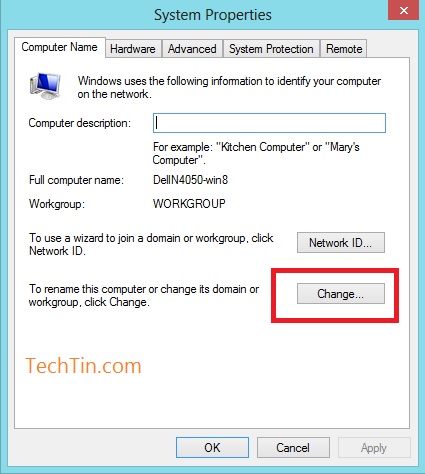 Step 5:
On next pop-up windows you will get option to enter new name of your windows 8 computer.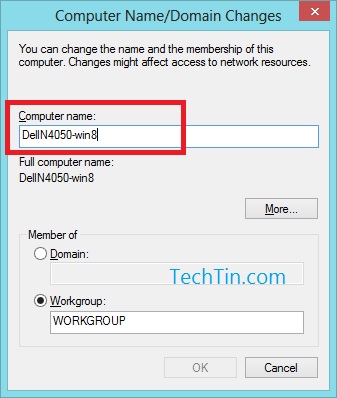 Step 6:
After entering new name click ok button to save the change. You will also need to restart your computer to apply the change.
Done!!