Google Documents is a great online service to create, edit, share documents online. Google has now launched Android Aps of its Google Documents service. Now you can create, edit, upload and share your documents with the Google Docs app from any Android device.
Important Features:
Designed for Android to save you time finding your docs
Edits to your documents appear to collaborators in seconds
Make quick changes to spreadsheets
View your documents, PDFs, images and more.
Upload and convert files to the Google Docs format
Take a photo of printed text and convert it to a Google document
Share docs with your phone's contacts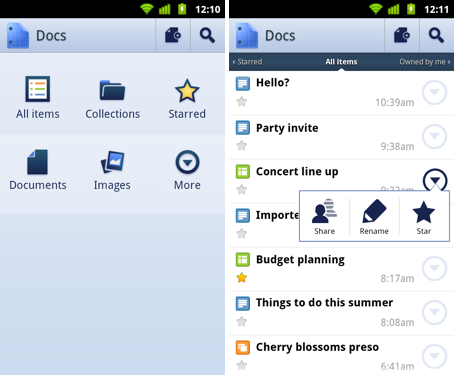 With this Google Docs App it's easy to filter and search for your content across any Google account and editing docs using the online mobile editors. The app also allows you to easily share items with contacts on your phone, right from within the app.