Windows Task Manager provides detailed information about your computer performance, running applications, processes, CPU usage, memory usage, network activity and statistics, logged-in users, system services etc.

But sometimes you may find that the task manager has gone wired and its not showing all tabs. You can only see Task and Status tab, like shown below.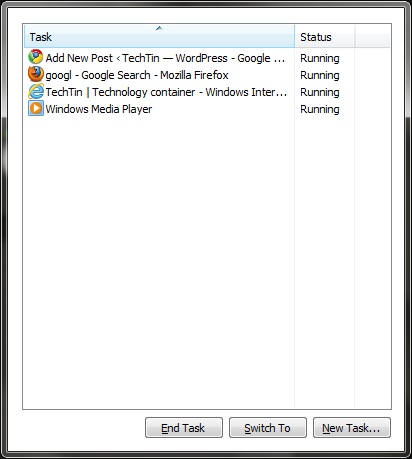 I can't say what is exact reason for this, but there is a quick and easy fix for this. Just double click on the outside border of the Task Manager Windows.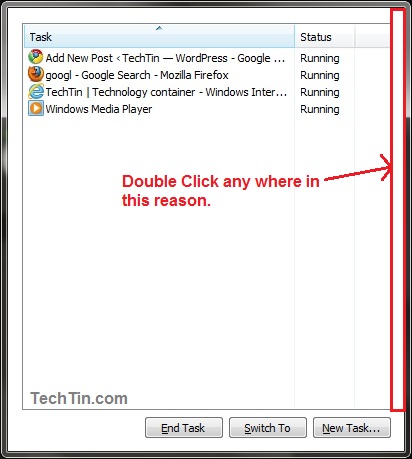 And now Windows Task manager should show all tabs normally.