Notepad default format is not set to Word Wrap. With word wrap enabled, when typing in Notepad comes to the right side of the page, the words will wrap and start from the next line automatically and without having to hit the Enter key.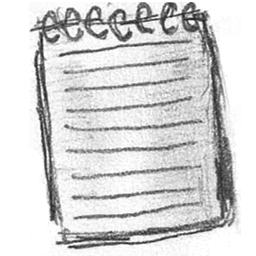 You can enable / disable word wrap from Format >> Word Wrap


But if you want to enable word wrap by default, here is how you can do.
We will modify windows registry. So, before we start, make a windows restore point or backup windows registry.
Click Start button and then type regedit in the Start Search box. In the search results list, click regedit to start windows registry manager.

In windows registry manager navigate to:
HKEY_CURRENT_USER\Software\Microsoft\Notepad
Double click fWrap and set its value to 1
Close registry manager.
Notepad will now have word wrap enabled by default. This method works on Windows XP, Windows Vista, Windows 7