There is a high possibility and news that Microsoft is going to launch a social networking website. There is no official announcement from Microsoft about the launch of Tulalip.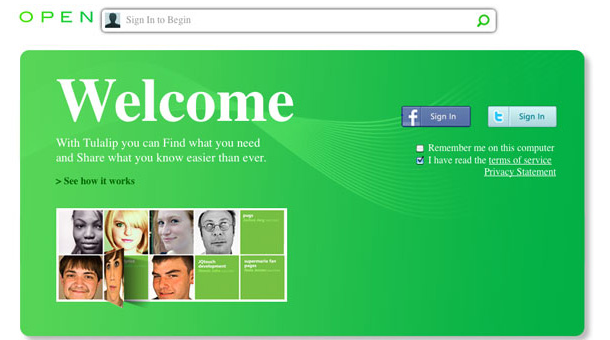 Tulalip is considered to be code name of the project. And the domain name of this social networking website can be socl.com From whois record, the domain name socl.com is owned by Microsoft.
The site is currently not active with some message. But the site was online (but not active) for some time. From the images, it looks like the visitors will be able to login using their Facebook and Twitter account.
The site socl.com currently display following message.
Thanks for stopping by.

Socl.com is an internal design project from a team in Microsoft Research which was mistakenly published to the web.

We didn't mean to, honest.
Social networking website is considered to be a very hot project after huge success of Facebook and Twitter. Google already launched their social networking website Google Plus. And now its Microsoft in this field.