India has started banning most File and Video sharing websites. Currently around 15 popular File and Video sharing sites are banned by all ISP of India.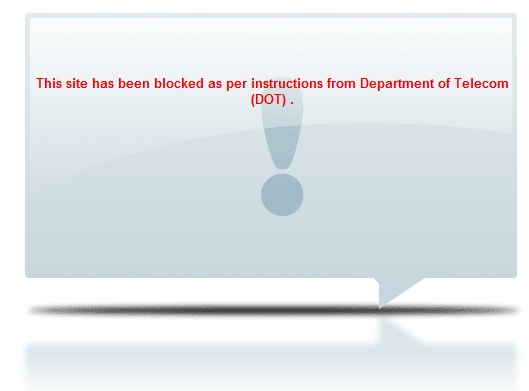 The list of banned sites can increase. Below is currently banned sites in India.
Mediafire.com
Megaupload.com
Rapidshare.com
sendspace.com
Megavideo.com
VideoBB.com
Novamov.com
Movshare.net
Putlocker.com
Hotfile.com
Fileserve.com
Filesonic.com
Filesonic.in
Depositfiles.com
Wupload.com
Uploaded.to
UploadStation.com
When you open any banned website, you will get following message.
This site has been blocked as per instructions from Department of Telecom (DOT) .
How to surf these blocked sites

You can still surf these blocked sites using any proxy or Opera Turbo.
Using openDNS or Google Open DNS will also not work as its completely banned by ISP. The banned has been implemented by Department of Telecomm (DOT), India. However, there is no official announcement by DOT, India about ban and reason why these sites are banned.
Update
All sites listed above except Mediafire.com are now opening on most ISP.
If you are still getting blocked message, try clearing browser cache, DNS cache and use Google Open DNS.
If nothing works, it means those site are still blocked by your ISP.

Update Two
All sites listed above including Mediafire.com are now opening on most ISP.