Many times we download an incomplete or corrupted zip file. This may be because of bad zip file or internet connection problem.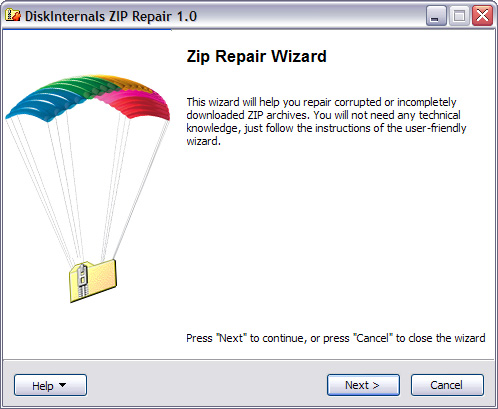 Normal compression software like winzip, winRar or windows explorer fails to open such file. If you have any such zip file, you can use some third party free software to open these incomplete / corrupted zip files.
One such free tool is DiskInternals ZIP Repair. It is an excellent free tool to open incomplete / corrupted zip files. Its very easy to use also.
You can read more about the software on its official website.