After Airtel and Reliance, BSNL has also doubled the speed on unlimited 256 Kbps and Unlimited 512 Kbps plan.
See the below image.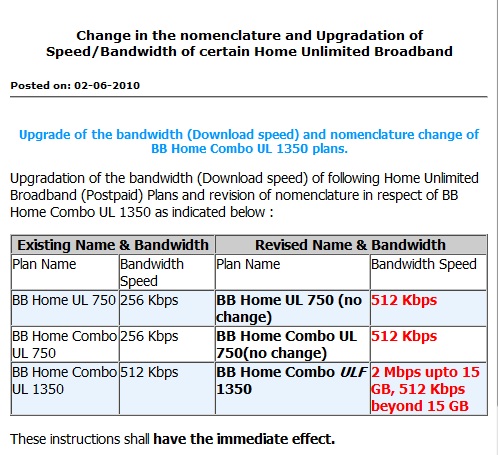 The change in bandwidth was posted on BSNL website here
BSNL website has also updated the plan bandwidth. You can see new plans here.
According to new plan, Home users on 256 kbps unlimited plan will now get 512 kbps speed. And user on 512 kbps unlimited plan will get 2 Mbps speed upto 15 GB and 512 kbps after 15 GB.
The upgrade in bandwidth was very much expected as MTNL has already introduced new high bandwidth plan at low cost.