Google Chrome OS powered Netbooks may arrive in markets this summer. It is expected that the much talked and awaited product will hit market in July / July this year. It is also said that first company to launch this product will be Samsung.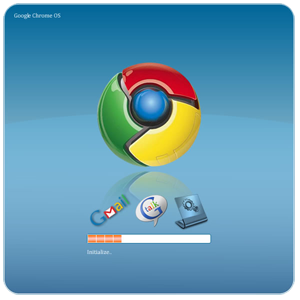 What is special about Chrome Netbooks
Google Chrome OS powered Netbooks will be completely different than normal Netbooks powered by Windows or Linux OS.
It will use brand new OS, Google Chrome OS
It will have no hard disk. All data will be saved online on some server.
Need a active internet connection to boot and work.
The gadget is completely dependent on a good internet connection. Expected price is not yet disclosed, but should be much lower than normal Netbooks.