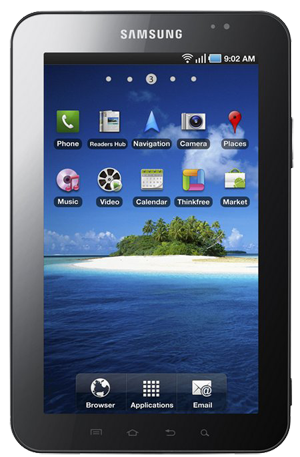 Auto-rotation is cool feature of Samsung Galaxy Tab. It automatically flip/rotate the screen according to position of device.
But sometime you want to fix the screen in one position and disable auto rotation like when you are watching any video or playing game.
Here is how you can enable / disable auto rotation in Samsung Galaxy Tab.
Drag the notification bar to downward.

Enable orientation Lock to disable auto-rotation of screen. Disable orientation Lock to enable auto-rotation of screen.

Hope you like the tutorial.