Firefox has released version 3.6.6 with many fixes, improved security and stability.
What's New in Firefox 3.6.6
Firefox 3.6.6 modifies the crash protection feature to increase the amount of time that plugins are allowed to be non-responsive before being terminated.

You can read more about the release and about version 3.6.6 from firefox website.
Firefox 3.6 Release Notes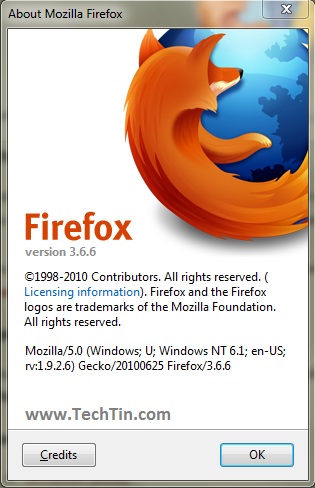 Update
You can update your Firefox browser to latest stable release from Firefox. Help >> Check for UPdates..
Download Firefox 3.6.6