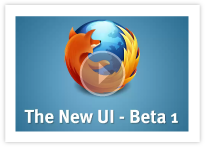 As you may know that Firefox 4 beta for Windows, Mac and Linux is available for download. The new Firefox 4 browser has support for multi-touch support for Windows 7. It also lso support new JavaScript values to experience faster and smoother graphics.
Firefox 4 will have new look and user interface. Lets have a look at its new look.
New Tab Location
In Firefox 4 tab will be above Navigation toolbar.

Switch to Tab
Navigate more easily between opened tabs Awesome Bar.


New Firefox Button
It will have a new button in top left called Firefox button. It will contain all menu items are in a single button for easy access and reduced clutter.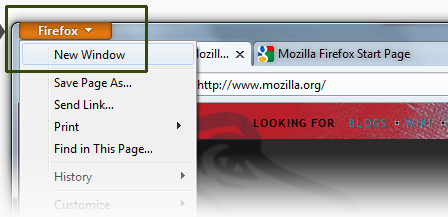 New Apps Tab
A new button /Tab called Apps Tab will always be there is left most of bar. Using Apps Tab you take your sites you always keep open—like Web mail–off your tab bar and give them a permanent home in your browser.