Windows 8 has a special metro style user interface. The desktop will show shortcut icon of applications which are pinned.



If you want to have shortcut icon of any application like Paint, calculator etc., you will have to pin this application.
How to pin an App in windows 8
Take your mouse to bottom left hand corner to pop out Start Panel. Now click Search.

This will open Search Apps windows and will list most commonly used apps. You can search for app if its not listed there.

Right click the app icon which you want to pin. After right click, a check mark will appear on the icon.

Click on Pin icon to pin this app.
After you have pinned this app, it will appear on desktop in windows 8 metro UI.
I have just pinned Calculator. Now this appears on my desktop.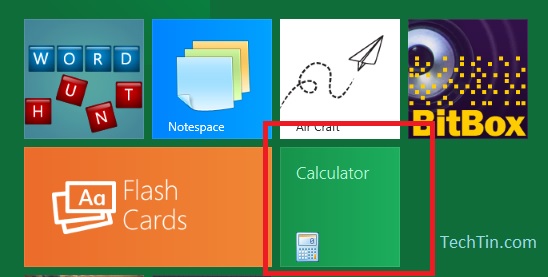 Similarly you can unpin any pinned app.