Inviting friends on Google Plus is now more easier. You can now invite friends using a link. Just share a link with your friends and your friends will be able to join Google Plus.


When you click the invite friends button on the right-hand side of the page, you'll find a new row saying that you can also share this link with a group of people.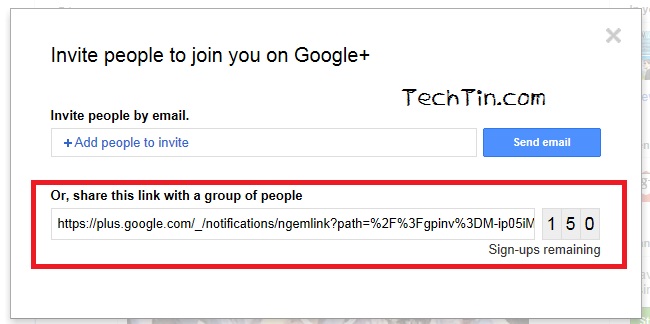 Copy that link and share the link with your friends. For now, Google has limited invitation via link to 150 per account. But it is expected that the limit will be increased soon.
Those who still want invitation can use my invitation link to signup at Google Plus.