Internet Protocol version 6 (IPv6) is a version of the Internet Protocol (IP) that is designed to succeed Internet Protocol version 4 (IPv4). IPv4 has already ended, and so now its time for IPv6 to come in full action. IPv4 started in 1981 is the publicly used version of the Internet Protocol. But because of huge internet's growth, we now need more addresses than IPv4 is capable of. So, now its time for IPv6.
While IPv4 allows 32 bits for an Internet Protocol address, and can therefore support 4,294,967,296 addresses, while IPv6 uses 128-bit addresses, so the new address space supports 2 to the power 128 address.
Here is how you can enable IPv6 in Firefox browser.
Step 1:
Open Firefox browser, and in address bar type about:config and press enter.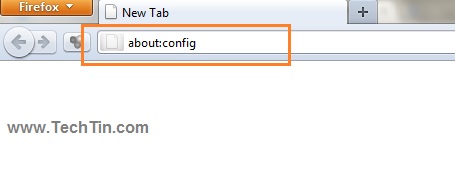 Step 2:
Click I'll be careful, I promise! button on warning page and proceed.


Step 3:
In the filter search box type ipv6.


Step 4:
By default value of network.dns.disableIPv6 is false. This means IPv6 is disabled on Firefox browser. To enable, just double click and its value will become true.
Now restart Firefox browser. You have now enabled IPv6 in your Firefox browser.