Windows 7 Magnifier is a small tool to zoom / enlarge different parts of screen or full screen. Thus you can make things bigger on screen using magnifier. It is part of Windows 7 Ease of Access Center.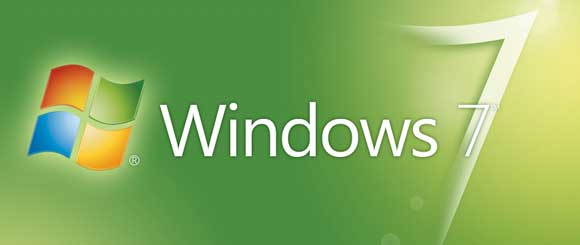 How to Start Magnifier
Click Start button and then type magnifier in the Start Search box. In the search results list, click Magnifier.

This will launch Windows 7 Magnifier
How to Close / Exit Magnifier
To exit from Magnifier, press Windows Key + Esc key on keyboard.
You can also close using mouse by closing Magnifier windows.
Modes of Windows 7 Magnifier
Windows 7 Magnifier has three modes: Full screen mode, Lens mode, and Docked mode.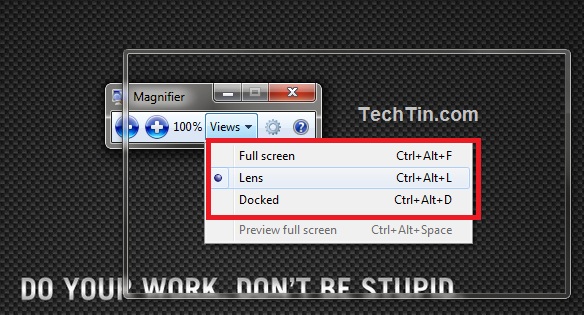 Full screen mode: This will zoom complete screen. You can move the mouse to change view area.
Lens mode: The area covered by magnifier Lens is only zoomed. You can move magnifier lens with mouse.
Docked mode: The zoomed version is displayed at top of screen and normal screen is displayed below zoom. Screen is divided into two parts zoomed part, normal part.
How to change Magnifier Lens Size
Magnifier Lens is used in Lens mode.