Now almost all motherboard support USB drive as bootable device. You can now boot your computer using USB drive. This is very useful in many cases like your Laptop's CD/DVD drive is not working etc.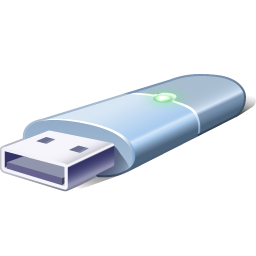 With a bootable USB drive you can install a OS (XP, Vista, WIndows 7, Windows 8, Linux etc) or run a live Linux OS.
Below is two free software using which you can easily create a bootable USB drive.
Passcape ISO Burner: It is small tool for creating bootable USB drive from an ISO image. It can also burn a ISO image on a CD / DVD / USB drive. You can extract ISO images to disk also. No installation required, the program does not write anything to your hard disk or registry.
UNetbootin: UNetbootin allows you to create bootable USB drives using an ISO image without burning a CD. It runs on Windows, Linux, and Mac OS X.
UPDATE:
I have found one more free tool to create bootable USB drive.
FlashBoot: FlashBoot is a tool to make USB disks bootable. Its primary focus are USB Flash disks, but other types of USB devices are supported as well. Making disk bootable involves formatting and copying operating system files to it. Different operating systems are supported: Windows 7/Vista, Windows XP, SysLinux-based disks, GRUB4DOS disks, Linux kernel etc.