ESET NOD32 is one of the best antivirus product. ESET NOD32 Antivirus 4 is a very effective protection available today to defend against a vastly increasing number of Internet and email threats.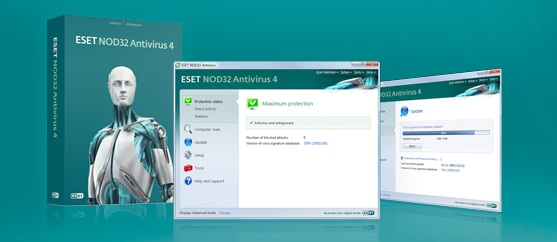 It include Antivirus and Antispyware. It is lightning fast and operates smoothly in the background. It just need 60 MB memory to keep your system secure.
You can read more details about the product on its official website:

Good News
For limited time the company is running a promo. You can get ESET NOD32 Antivirus 4 absolutely free for 90 days.
Visit promo link and fill a simple form. After filling the form, you will receive key. The promo page is in Spanish language. Use Google translator to translate the page in English.
ESET NOD32 Antivirus 4 Promo