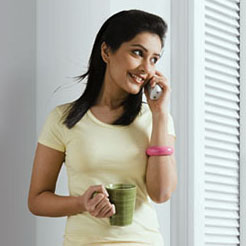 Are you from India and have a Airtel fixed line connection?? If yes, then you have some free gift from Airtel. Airtel fixed line introduces magical nights free gift for you. Enjoy free night calling on your Airtel Fixed Line.
Now make free calls from your Airtel Fixed Line to any Airtel Fixed Line across India absolutely free all night. This offer is applicable for the entire month of May 2010. Calls made between 11P.M. To 6 A.M. qualify as night calls.
The offer is already activated on all Airtel fixed line connections. If you have any querty about the offer, you can call Airtel customer care at 121 from your Airtel fixed line.